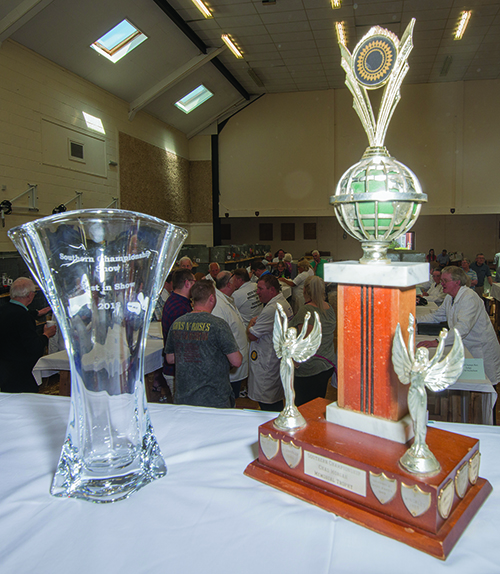 The 37th Southern Championship Show – the first four star championship of the new show season – takes place this weekend on Sunday May 5 2019. Here's a message from the organisers, and a few reminders:
The Wickham Community Centre (PO17 5AL) will be open for build-up between 10.30 am and 4.30 pm on Saturday May 4 and welcomes help from fanciers.
On show day Pam Honour (President) and Brian Platt (show manager) will be offering a warm welcome to its four star judges: Garry Richardson and Elizabeth Massey-Beeston (lops), Derek Medlock and Gillian Webb-Bailey (Fancy), Ray Everitt (Fur) and Paul Wanklin (Rex).
The show opens at 8 a.m. to accept the exhibits. We're told that the refreshment area will already be in full swing – if you would like to order a lunch please order from Maggie Smith.
Fur & Feather has been been assured that even though there is no local outbreak of VHD2 in the area, the organisers have again put in place some very strong bio security measures, including spraying the contractor's show pens with Virkon. (Reminder to exhibitors: please bring a polythene sack with you for the disposal of your pen shavings.)
Brian assures us that this week a new supply of prize cards, BRC CCs and rosettes has arrived. Show sponsors include Supreme Petfoods, Allen & Page and Back to Nature who have donated dozens of additional prizes.
Brian's message for Southern exhibitors: "We are all looking forward to a great show and are looking forward to welcoming you with open arms."
Neil Robertson will be taking photos around the show and of all the winners for our next (June) issue.